To fulfil your potential you must
WIN THE FUTURE
Yesterday's games are gone, and yesterday's pros can't help you beat tomorrow's games.
Cardquant's poker strategy research prepares you to win the future…
Yesterday's games are gone, and yesterday's pros can't help you beat tomorrow's games.
To fulfil your potential you must win the future…
Poker in the 21st century is a game where man meets machine. We use both to research the patterns and principles that lead to dominant strategies for smart, independent players.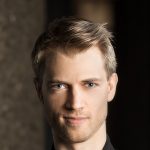 Our Founder and Research Director, Phil Rocquemore, works personally with some of the world's biggest winners to help them beat new and complex games…
Do you want to discover the gaps in your PLO knowledge?